---
Welcome to our shop!
Are you ready to get your time and money under control again mama?
Let us help you organize your life, simplify your finances, and unlock the freedom to do more of the things you love!
We believe life is far too short to not enjoy each and every day for the blessing that it is. 
That is why we put together a great collection of products and services to help you simplify and organize your entire life!
---
Most Popular...
Sale price $27.00
Regular price
$47.00
Sale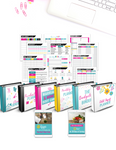 Sale price $97.00
Regular price
$297.00
Sale
Sale price $27.00
Regular price
$47.00
Sale
You're One Step Closer!
You did not find us for some random reason, it was divine intervention. 
You're capable of doing ANYTHING you put your mind to! 
Unlock your freedom today! 
What our customers are saying...
Hey, we are Kelan & Brittany!
An Ex Jail Deputy turned Entrepreneur & 4th Grade Teacher super team extremely passionate about personal finance and living a life of freedom!
After years of struggling with depression, lack of purpose, and searching for the perfect job, Kelan had finally had enough and decided to quit.
It was extremely scary taking this leap of faith, but he knew he had to take control of his life. He wanted the freedom to set his own hours, be his own boss, and earn his own income.
So together we decided to start a blog! Fast forward three years and we now run a multiple six figure online business that allowed us BOTH to quit our jobs and work from home. 
God's plan for us is just getting started as we continue to help families simplify their finances and make money online.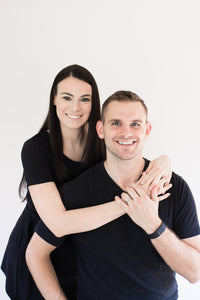 What our customers are saying...